Legole.Com Discover china. Explore the beauty and wonder of the land, people, and culture of

China

.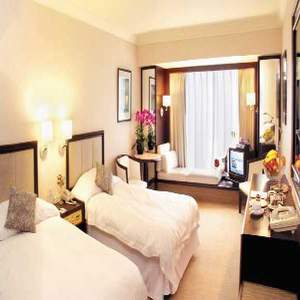 71 Mody Road Tsimshatsui East, Hong Kong, China

Location: located in Tsimshatsui East, Hong Kong's popular business and entertainment district.
Surrounding: Kowloon Island
Accepted credit cards: Master, Visa, AMEX, Diners Club, JCB

Price And Booking

Room Type Period Average(HKD/ USD)
Standard Room Jul 17, 2005 - Jul 21, 2005 775/ 100
Jul 22, 2005 - Jul 23, 2005 875/ 112
Jul 24, 2005 - Jul 28, 2005 775/ 100
Jul 29, 2005 - Jul 30, 2005 875/ 112
Jul 31, 2005 - Jul 31, 2005 775/ 100

Payment

Prepayment
(This hotel requires you prepay the full room charge to Travel China Guide Hotel Center.)

The room price is quoted in both HKD and USD. After you submit your booking form, our memo table will show you the total room price in HKD,not USD, and which is the figure you need pay at the hotel reception.
The room price has included 15% service charge, but excludes any sort of tax.
One room price excludes or includes one or two daily breakfasts served in the hotel.
The hotel keeps the reservation till 18:00 if no any advance note.
Hotel's stipulated check-in time at 14:00 and check-out time at 12:00. Early check-in and late check-out are subject to room availability. The hotel might request half day or full day room price for late check out.

Profile

Conveniently located in Tsimshatsui East, Hong Kong's
renowned commercial and entertainment district, the
international standard Regal Kowloon Hotel is an exquisite
blend of classical European elegance with Oriental hospitality.
Catering for the needs of the most discerning travellers, the
hotel offers gracefully furnished guestrooms, a diversity of
excellent food ranging from Western and Oriental dishes,
American grills to international buffets, as well as ample meeting
space for any convention or social gathering.
Providing easy access to other commercial districts in Hong Kong
and Mainland China, the hotel is within walking distance from the
Kowloon-Canton Railway and Mass Transit Railway stations,
Tsimshatsui East Ferry Pier, Star Ferry and the world-famous
shopping areas along Nathan Road.
Each and every one of our 600 well-appointed, gracefully
furnished room and suites in the hotel reflects our commitment
to providing the most satisfying level of hospitalilty .

Services

Chinese Cuisine
American Restaurant
Cafe
Bar / Lounge
24-hour Room Service
Audio-visual equipments
Baby-sitting service
China tour/sightseeing
Concierge
Daily Newspapers
Express check-in/out service
Limousine Service
Meeting equipments
Money exchange
Safe deposit boxes
Same day laundry and valet service
Sauna & Massage
24-hour facsimile service

Facilities

600 rooms including 34 suites
Ballroom
Beauty and hair salon
Business Centre
Computer cabling system
Entertainment Club
Fitness Room
Function Rooms
Individually-contolled air-conditioning
Japanese Restaurant
Lobby Lounge
Mini Bar with refrigerator
Music Channels
Non-smoking floor
Personal safe
Regal Class
Regal Club Floor
Remote Control color TV
Satellite TV Channels
Shopping Arcade

Features

Embark on a culinary tour around the world at our four
chic and stylish restaurants, which feature diverse choices
ranging from contemporary American Food to Oriental dishes,
refreshing cocktails to sumptuous buffets.
Maman Room is an ideal place for you and your bride to
celebrate a romantic wedding. Its elegant surroundings,
with rich wood-panelling and stained glass-domed ceilings
give a grandeur touch to your big day. A perfect room with
classic and splendid French décor combines with our exquisite
menu and outstanding service, your family and close friends
definitely will be impressed by this memorable experience.
Maman Room is the best venue for business or family
gathering, wine tastings and other special occasions.