Legole.Com Discover china. Explore the beauty and wonder of the land, people, and culture of

China

.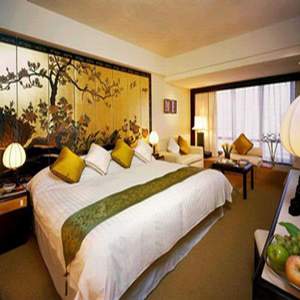 No.30 Sa Po Road, Kowloon City, Kowloon, Hong Kong, China

Location: Ideally nestled in Kowloon East, the gateway to Clear Water Bay country club, golf course and the marina club at Sai Kung.
Surrounding: Kowloon City
Accepted credit cards: Master, Visa, AMEX, Diners Club, JCB

Price And Booking

Room Type Period Average(HKD/ USD)
Standard Room Jul 1, 2005 - Jul 31, 2005 625/ 80

Payment

Prepayment
(This hotel requires you prepay the full room charge to Travel China Guide Hotel Center.)

The room price is quoted in both HKD and USD. After you submit your booking form, our memo table will show you the total room price in HKD,not USD, and which is the figure you need pay at the hotel reception.
The room price has included 15% service charge, but excludes any sort of tax.
One room price excludes or includes one or two daily breakfasts served in the hotel.
The hotel keeps the reservation till 18:00 if no any advance note.
Hotel's stipulated check-in time at 14:00 and check-out time at 12:00. Early check-in and late check-out are subject to room availability. The hotel might request half day or full day room price for late check out.

Profile

The only international standard hotel in the East Kowloon
area, Regal Oriental Hotel offers great convenience,
value-for-money accommodations, exquisite restaurants
and fully equipped meeting and banquet facilities. Situated
in Kowloon City, known for its rich cultural and historical
heritage, the hotel is close to major shopping and entertainment
complexes, industrial and commercial districts, as well as
scenic and sightseeing spots. The area also abounds with
restaurants featuring a variety of fantastic culinary delights.
The gateway to the Country Club at Clear Water Bay and the
Marina Club at Sai Kung, the hotel is a 40-minute shuttle bus
ride from the Hong Kong International Airport, and within
walking distance from the major transportation network.
Regal Oriental Hotel offers 400 guestrooms including 18
suites with double-glazed windows. Non-smoking floors
and Regal Class Business Floor are also available.

Services

Chinese Cuisine
Western Cuisine
Cafe
Bar / Lounge
Room Service
24-hour Front Desk
24-hour security
Airport shuttle service
Babysitting service
Car rental
Concierge
Currency exchange
Facsimile
Gift shop
In-room pay movies
Laundry service
Valet parking
Vending-machine

Facilities

Secretarial support and computer printout
Interpretation and translation services
Mail, message-taking and courier services
Facsimile, e-mail and Internet services
Equipment rental, e.g. computer
Air tickets, visa and travel arrangements
Photocopying, binding and gift wrapping services
Provision of stationery
Name card printing

Features

Regal Oriental Hotel features a comprehensive range of
well-appointed food and beverage outlets including Chinese
Seafood Restaurants, English Pub, European Style Coffee
Shop, Bar & Lounge and Cake Shop. For a late-night
snack, you can always call the room service.