Legole.Com Discover china. Explore the beauty and wonder of the land, people, and culture of

China

.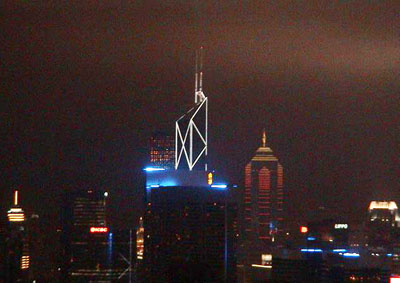 Victoria Peak, overlooking the west of Hong Kong Island, is the highest peak on this island. It is the most enduring tourist attraction in Hong Kong, with the city's oldest transport, the 112-year old Peak Tram and Hong Kong's icon and most unusual building, Peak Tower.

The peak rises 1,805 feet above sea level. In the early colonial rule, Victoria Peak was accessible only to Hong Kong's high society while the common could visit the peak by permit from the colony's governor. Today, Victoria Peak is a world -renowned scenic spot. By ascending the peak you come to experience the dazzling panorama of Hong Kong Island, the harbor, Kowloon Peninsula and the hills beyond.

Moreover, the peak offers visitors fantastic entertainment, dining and shopping options. You find a wide selection of restaurants and boutiques selling souvenirs, clothes, and gifts in the Peak Galleria and the Peak Tower.

Peak Tram

The Peak Tram is still the best means to get to the top. It is a funicular railway that carves a steep 373-meter (about 1224 feet) swathe up the lush hillside. It started operating in 1888 and has, over the last century, served the city well. The track is 1400 meters (4592 feet) long. It runs along the shortest yet most scenic route to the Peak, taking about 7 minutes. The steepest incline, at May Road, is 27 degrees to the horizon. The Peak Tram is both quick and safe, because it is run on a computerized electric drive system. It automatically does a safety check before every trip.

The Peak Tram is scheduled to run daily every 15 minutes, between 7:00am and midnight, including Sundays and public holidays.

Peak Tower

The Peak Tram pulls into the Peak Tower, the icon of Hong Kong, on its last stop. Peak Tower sits at an elevation of over 396 meters (about 1299 feet) with a commanding view of the spectacular Victoria Harbor, Kowloon and the New Territories. Commissioned in 1993 and completed in May of 1997, the tower is a center of catering and amusement. The most spectacular attraction is the wonder hall, which is called "Believe it or not". It is the unique chain museum in the world, constructed by Robert L. Ripley in 1930. Inside the hall you see exhibits portraying the adventurous events experienced by Ripley. There are primitive forest, beauty taking sun bath, frenzied car, turning tunnel, shark aquarium, ultimate cruel torture, marvelous spectacles of human race and animals, complete works of tongue twister and mass media fun station etc.

If you have enough time, you may go around Harlech Road and Lugard Road on both sides of the peak, which is the vantage point to view both sides of Victoria Harbor, Kowloon Peninsula and even the Pok Fu Lam Reservoir and Island district on the southern part of Hong Kong.