Legole.Com Discover china. Explore the beauty and wonder of the land, people, and culture of

China

.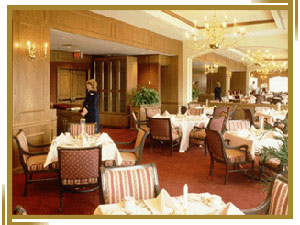 308 Des Voeux Road West, Hong Kong, China

Location: located at the Western District on the Hong Kong Island over-looking the Victoria Harbour with the Macau Ferry Pier and Central Business, Entertainment & Shopping District nearby.
Surrounding: Hong Kong Island
Accepted credit cards: Master, Visa, AMEX, Diners Club, JCB

Price And Booking

Room Type Period Average(HKD/ USD)
Deluxe Room Aug 2, 2005 - Aug 4, 2005 770/ 99
Aug 5, 2005 - Aug 6, 2005 825/ 106
Aug 7, 2005 - Aug 11, 2005 715/ 92
Aug 12, 2005 - Aug 31, 2005 770/ 99
Standard Room Aug 2, 2005 - Aug 4, 2005 550/ 71
Aug 5, 2005 - Aug 6, 2005 605/ 78
Aug 7, 2005 - Aug 11, 2005 495/ 64
Aug 12, 2005 - Aug 31, 2005 550/ 71

Payment

Pay at hotel reception
(This hotel requires you pay the full room charge directly at hotel reception by guarantee first.)

The room price is quoted in both HKD and USD. After you submit your booking form, our memo table will show you the total room price in HKD,not USD, and which is the figure you need pay at the hotel reception.
The room price has included 15% service charge, but excludes any sort of tax.
One room price excludes or includes one or two daily breakfasts served in the hotel.
The hotel keeps the reservation till 18:00 if no any advance note.
Hotel's stipulated check-in time at 14:00 and check-out time at 12:00. Early check-in and late check-out are subject to room availability. The hotel might request half day or full day room price for late check out.

Profile

All 317 hotel rooms and suites are luxuriously designed & furnished
with a marble-fitted bathroom. All rooms are well equipped to fulfill
all travellers' needs, highlighted with beautiful harbour views available
in most of the guest rooms.

Services

Chinese Cuisine
Western Cuisine
Cafe
Bar / Lounge
Room Service
Gym
Sauna & massage center
Beauty salon
Business center
Airport Shuttle Service
Mini Bar
Writing Desk
In-room Safe
Private Bath and Shower
Hairdryer
Tea/Coffee Making Facility
Remote Controlled Colour TV
Electronic Key-card Doorlock
International Direct Dial Telephones
Satellite Television Channels
Individual Air-conditioning Control
Wireless Boardband Internet Access
Facilities for the Handicapped

Facilities

Gymnasium Facilities
Limousine Hire
Safe Deposit Boxes
Same Day Laundry & Dry Cleaning Service
Foreign Currency Exchange
Sightseeing Arrangements
Baby-sitting
Facilities for the Handicapped
Non-smoking Floors
Advanced Fire Detecting System

Features

The Ramada Hong Kong Hotel has convenient public transportation
to the Hong Kong International Airport and the soon-to-open Hong
Kong Disneyland theme park. The world's famous Hong Kong Tramway
provides easy access to Central, Wan Chai, Causweay Bay and the
Eastern part of the Island. The Hotel Shuttle Bus Service runs between
Hotel and the nearest Mass Transit Railway Sheung Wan Station within
minutes.