Legole.Com Discover china. Explore the beauty and wonder of the land, people, and culture of

China

.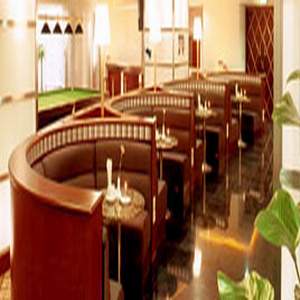 No. 439 Caoxi Bei Road, Shanghai, China, 200030

Location: Located in the XuJiaHui CBD, Shanghai, 30 minutes drive to Hongqiao International Airport, 60 minutes drive to Pudong International Airport.
Surrounding: Nanjing Road
Accepted credit cards: Master, Visa, AMEX, Diners Club, JCB

Price and Booking

Room Type Period Average(CNY/ USD)
Executive Digital King-size Bed Room Jul 1, 2005 - Aug 31, 2005 1118/ 138
Executive King-size Bed Room Jul 1, 2005 - Aug 31, 2005 1058/ 131
Executive Suite Jul 1, 2005 - Aug 31, 2005 1388/ 171
Superior Digital King-size Bed Room Jul 1, 2005 - Aug 31, 2005 968/ 120
Superior Standard Room Jul 1, 2005 - Aug 31, 2005 888/ 110
Superior Suite Jul 1, 2005 - Aug 31, 2005 1188/ 147

Payment

Pay at hotel reception
(This hotel requires you pay the full room charge directly at hotel reception by guarantee first.)

The room price is quoted in both CNY and USD. After you submit your booking form, our memo table will show you the total room price in CNY,not USD, and which is the figure you need pay at the hotel reception.
The room price has included 15% service charge, but excludes any sort of tax.
One room price excludes or includes one or two daily breakfasts served in the hotel.
The hotel keeps the reservation till 18:00 if no any advance note.
Hotel's stipulated check-in time at 14:00 and check-out time at 12:00. Early check-in and late check-out are subject to room availability. The hotel might request half day or full day room price for late check out.


Profile

In the center of XujiaHui, one of the busiest CBD areas of
Shanghai, Jianguo Hotel Shanghai, a four-star hotel with
easy access to the subway and inner ring road, is well-known
for its comfortable and excellent service rendered by its
sincere and warm staff. Check in/out: 12:00 pm


Services

The hotel provides a variety of services for guest using including
a fully equipped business center, shopping arcade and health club.
Business Center
Gift shop
beauty salon
Sauna center
health club
airliner's counter etc
all add to the comfort and convenience for the guest stay.


Facilities

All the 441 ellegantly furnished guestrooms are fully equipped
with
central air-conditioning
electronic access contral system
satellite TV programs
broadband access
mini-bar
the personal safe

Features

Conveniently located in the lobby, the 24-hour service
Sunflower Court is divided into two parts: lounge and
coffee shop. The restaurant serves breakfast,lunch and
dinner of Chinese & Western food in buffet style, while
a la carte menus are also provided.
An extensive array of Cantonese delicacies prepared
by our master chefs. The well-acclaimed restaurant has
six luxurious rooms in addition to its lobby.
Itoya Japanese Restaurant
Shanghai Restaurant
Yuliu Restaurant: Feast on the finest North Korea
restaurant at Yuliu Restaurant, accompanied by attentive
service.