Legole.Com Discover china. Explore the beauty and wonder of the land, people, and culture of

China

.

Tian Yu Gloria Plaza Hotel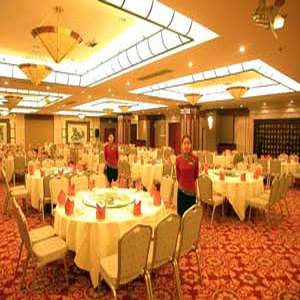 15 North Yanta Road, Xian, China, 710054

Location: located in the Yanta Rd (N) commercial area and shopping, mall It is 45kms to the airport and 5kms to the railway station and only 15 minutes walk from the hotel to the city center and close to most attractive sites of Xi'an.
Surrounding: Big Wild Goose Pagoda, the Museum of History, Industry exhibition center.
Accepted credit cards: Master, Visa, AMEX, Diners Club, JCB

Price and Bookimg

Room Type Period Average(CNY/ USD)
Deluxe Room Jun 1, 2005 - Aug 31, 2005 398/ 49
Sep 1, 2005 - Oct 31, 2005 468/ 58
Nov 1, 2005 - Dec 31, 2005 398/ 49
Deluxe Suite Jun 1, 2005 - Aug 31, 2005 600/ 74
Sep 1, 2005 - Oct 31, 2005 760/ 94
Nov 1, 2005 - Dec 31, 2005 600/ 74
Executive Standard Room Jun 1, 2005 - Aug 31, 2005 498/ 61
Sep 1, 2005 - Oct 31, 2005 568/ 70
Nov 1, 2005 - Dec 31, 2005 498/ 61
Standard Room Jun 1, 2005 - Aug 31, 2005 368/ 45
Sep 1, 2005 - Oct 31, 2005 438/ 54
Nov 1, 2005 - Dec 31, 2005 368/ 45

Payment

Pay at hotel reception
(This hotel requires you pay the full room charge directly at hotel reception by guarantee first.)

The room price is quoted in both CNY and USD. After you submit your booking form, our memo table will show you the total room price in CNY,not USD, and which is the figure you need pay at the hotel reception.
The room price has included 15% service charge, but excludes any sort of tax.
One room price excludes or includes one or two daily breakfasts served in the hotel.
The hotel keeps the reservation till 18:00 if no any advance note.
Hotel's stipulated check-in time at 14:00 and check-out time at 12:00. Early check-in and late check-out are subject to room availability. The hotel might request half day or full day room price for late check out.

Profile

There are 328 rooms/suites, including 42 luxurious suites and
2 floors of apartment, which has been tastefully decorated and
designed to give you maximum comfort, privacy and relaxation
throughout your stay. All the rooms are equipped with facilities
like air-conditioner, IDD/DDD, audio message system, broad band
access, satellite TV, strong box, mini bar, etc.Administrative
apartments take up 5 floors. The administrative wine aisle on 28/F
offers free buffet breakfast, cocktail, snacks, tea and coffee.
VIP reception, conference room, biz centre, VOD and bar are also
available.

Services

Chinese Restaurant
Western Restaurant
Gym
Chess room
Suana room
KTV
Multifunctional hall
Parking lot
Clinic

Facilities

Meeting Facilities
Business Center
Parking
Currency Exchange
Ticketing Office
Domestic Long-distance Access
International
Long-distance Access
Laundry Service
First Aid

Features

Non-smoking floors and inter-connecting rooms are available.
Discerning business traveler can enjoy the unique services
of the Plaza Floor where benefits inclued complimentary breakfast,
afternoon tea and cocktail and express check-in and check\out.