Legole.Com Discover china. Explore the beauty and wonder of the land, people, and culture of

China

.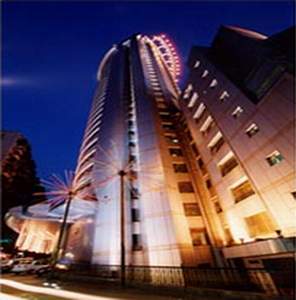 No 85 the first one of the Zhongshan Road, Qixinggang, Yuzhong District,, Chongqing, China, 400013

Location: Apart 2.5 KM away from Chaotianmen dock, 4KM away from Caiyuanba railway station and 31KM away from Jiangbei Airport.
Surrounding: Jie Fang Bei
Accepted credit cards: Master, Visa, AMEX, Diners Club, JCB

Price And Booking

Room Type Period Average(CNY/ USD)
Business Suite May 11, 2005 - Aug 31, 2005 318/ 39
Executive Room May 11, 2005 - Mar 31, 2006 328/ 40
Executive Suite Apr 1, 2005 - Mar 31, 2006 628/ 78
Standard Room May 11, 2005 - Mar 31, 2006 268/ 33
View Suite May 11, 2005 - Aug 31, 2005 368/ 45
Sep 1, 2005 - Mar 31, 2006 528/ 65

Payment

Pay at hotel reception
(This hotel requires you pay the full room charge directly at hotel reception by guarantee first.)

Profile

Chongqing Huang Jia Grand Hotel is an international standard
luxury four star hotel, invested 300 million MRB by Jialing Industry
Group. Located in the commercial center of the city --Qixinggang
(No.85, Zhongshan 1st road, Yuzhong district). The hotel occupies
6000 sq.m and possesses building areas of 75000 sq.m. It's just
need 10 minutes to Jiefangbei on walk.
Check-in time: 14:00pm
Check-out time: 12:00pm

Services

Luggage service, Car rentals, Laundry service, Child care,
Room service,Express check-in/check-out, In-house medical
clinic, Currency Exchange,Permanent english-speaking staff,
Safety Deposit Boxes, Wake Up Call, Valet Parking, Valet
Sevice, Dry Cleaning Service, Travel and tour desk,24hr
Reception, Massage

Facilities

Foyer, Elevator, Garage with security, Private parking, Hotel
safe, Room suitable for handicapped people, Air-conditioning,
Disco, Night Club, Swimming pool, Sauna, Fitness room, Smoke
alarm, Water sprinkler, Beauty-centre, Suitable for wheelchairs,
Fire detector, Family rooms available, Washhouse, Fitness Centre,
Billiards, Shop, Tennis court

Features

There are 930 seats in Sichuan flavor restaurant and Xiangjiang
restaurant.We provide high-grade food service and wedding
banquet service. Elegant Chinese Restaurant and Liangjiang
Spring View Chinese Restaurant, where you can overview the
Yangtze River, Jia Ling River, Huang Hua Yuan Bridge & Jie
Fang Bei Business Center. On the 5th Floor is the city's biggest
Banquet Hall. And it's a excellent place for cantonese food.