Legole.Com Discover china. Explore the beauty and wonder of the land, people, and culture of

China

.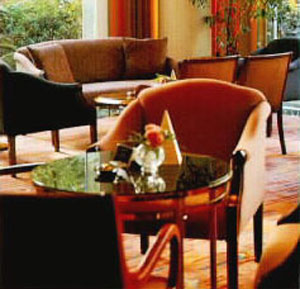 No. 245, Shengli Road, Wuhan, China, 430017

Location: Distance from Centre of city 0 Km, from the airport 25 Km, distance from the railway station 6 Km
Surrounding: Binjiang Park and Wuhan Municipal Government
Accepted credit cards: Master, Visa, AMEX, Diners Club, JCB

Price And Booking

Room Type Period Average(CNY/ USD)
Business Room Feb 5, 2005 - Feb 28, 2006 558/ 69
Business Suite May 8, 2005 - Feb 28, 2006 708/ 87
Deluxe Suite Jan 1, 2004 - Feb 28, 2006 858/ 106
Deluxe Room May 8, 2005 - Feb 28, 2006 428/ 53
Deluxe Standard Room Feb 5, 2005 - Feb 28, 2006 408/ 50
Standard Room May 8, 2005 - Feb 28, 2006 368/ 45

Payment

Pay at hotel reception
(This hotel requires you pay the full room charge directly at hotel reception by guarantee first.)

The room price is quoted in both CNY and USD. After you submit your booking form, our memo table will show you the total room price in CNY,not USD, and which is the figure you need pay at the hotel reception.
The room price has included 15% service charge, but excludes any sort of tax.
One room price excludes or includes one or two daily breakfasts served in the hotel.
The hotel keeps the reservation till 18:00 if no any advance note.
Hotel's stipulated check-in time at 14:00 and check-out time at 12:00. Early check-in and late check-out are subject to room availability. The hotel might request half day or full day room price for late check out.

Profile

Jianghan hotel was built by the French in 1914 and originally known
as the "Denim Hotel". This is one of the best examples of colonial
architecture in Wuhan, and most of them are very difficult to find!
Although from the outside this place looks pretty run down, the interior
is impressive.The hotel restaurant is excellent, providing a wide range
of food from all over the world, and the Canton and Chiu Chow cuisine
are exceptionally good. The Cafe Veranda serve good coffee in a
relaxed and pleasant atmosphere.
Check in and Check out time: 12:00pm

Services

The Jianghan Hotel (Jianghan binguan) is a four star hotel with a classic
continental deco style. Apart from the standard and executive rooms, the
hotel also has luxurious continental suites with impressive interior designs.

Facilities

Television in all rooms,Satellite TV in all rooms ,Air conditioning ,Parking
available ,Hairdryer in all rooms Safe available ,Modem point ,Mini bar,
Bar Restaurant ,Disabled access ,Non smoking facilities Credit cards accepted
Conference facilities Business Centre ,Secretarial service ,24 hour room
service Sauna Gym ,Hairdresser Massage.

Features

Lead by our award-winning chefs from Guangzhou . elegant dining
featuring authentic,CantonChill Chew food, and also we serve
Beijing Sichuan and Hubei cuisines. (10)Special VIP private room
with Karaoke facilities for a more secluded atmosphere. Veranda
coffee shop. The Cafe Veranda serve good coffee in a relaxed and
pleasant atmosphere.