Legole.Com Discover china. Explore the beauty and wonder of the land, people, and culture of

China

.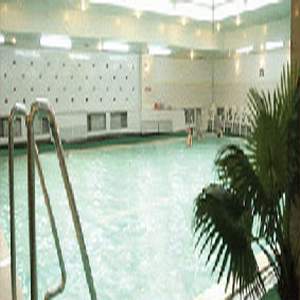 No. 178 Shangzhi Blvd, Daoli District, Harbin, China, 150010

Location: The hotel is about 2 KM from the railway station and 30 KM from the airport.
Surrounding: Zhaolin Park, the Song Hua River, Zhong Yang Avenue, Sophia Church
Accepted credit cards: -

Price And Booking

Room Type Period Average(CNY/ USD)
Business Suite Jun 23, 2005 - Dec 19, 2005 698/ 86
Dec 20, 2005 - Dec 31, 2005 826/ 102
Deluxe Room Jun 23, 2005 - Dec 19, 2005 288/ 36
Dec 20, 2005 - Dec 31, 2005 412/ 51
Deluxe Single Room Jun 23, 2005 - Dec 19, 2005 288/ 36
Dec 20, 2005 - Dec 31, 2005 398/ 49
Garden-View Suite Jun 23, 2005 - Dec 19, 2005 398/ 49
Dec 20, 2005 - Dec 31, 2005 503/ 62
Standard Room Jun 23, 2005 - Dec 19, 2005 278/ 34
Dec 20, 2005 - Dec 31, 2005 348/ 43

Payment

Pay at hotel reception
(This hotel requires you pay the full room charge directly at hotel reception by guarantee first.)

The room price is quoted in both CNY and USD. After you submit your booking form, our memo table will show you the total room price in CNY,not USD, and which is the figure you need pay at the hotel reception.
The room price has included 15% service charge, but excludes any sort of tax.
One room price excludes or includes one or two daily breakfasts served in the hotel.
The hotel keeps the reservation till 18:00 if no any advance note.
Hotel's stipulated check-in time at 14:00 and check-out time at 12:00. Early check-in and late check-out are subject to room availability. The hotel might request half day or full day room price for late check out.

Profile

Harbin Romantic Hotel (Nuomandi Jiudian) is a 3 star hotel located
in CBD of Harerbin, facing Zhaolin Park and taking St. Sophia
Church and the Central Avenue as its neighbours. The hotel is
now enjoying its advantage of its convenient transportation. Thus,
it is the good choice to the guests from all over the hotel.

Services

The hotel provides the following services for the guests to choose,
inluding

Meeting Facilities
Business Center
Domestic Long-distance Access
International Long-distance Access
Swimming Pool
Fitness Facility
Bar / Lounge

Facilities

The hotel has different types of rooms for the guests to enjoy,
including various rooms and suites, which are all equipped with
facilities like independent air-conditioner, IDD/DDD, satellite TV, etc.
The hotel with its knight room service is being popular with the
guests at home and abroad.

Features

Swimming pool, gym centre, entertainment centre, nightclub are all
available for the guests and they are the ideal place to go if the
guests need to relax themselves. In addition to this, the Chinese
restaurant of the hotel provides many tasty food to stimulate the
appetite of the guests.