Legole.Com Discover china. Explore the beauty and wonder of the land, people, and culture of

China

.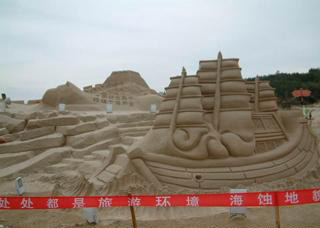 Neighboring Areas: Guangdong, Jiangxi, Zhejiang, and Taiwan provinces

Physical Features: consist of 3 mountains and 2 towers (Wu Tower, Bai Tower), with a plenty of hot springs

Population: 5.75 million
Urban Population: 1.43 million
Area: 11,968 sq km

Nationalities: Han, She, Hui, Miao, Manchu and Gaoshan
Climatic Features: subtropical humid monsoon climate with frost-free period of 280 days

Average Temperature: 16 to 23C annually, 6 to 14C in January, 21 to 31C in July

Rainfall: annual precipitation of 1000 mm, concentrated on May and June, usually with typhoon and rainstorm between summer and autumn

Mountains: Mt. Gushan (Drum Hill), Mt. Pingshan, Mt. Yushan and Mt. Wushan

Rivers: Baima River, Min River, Jin'an River and Xi Lake

Products: paddy rice, tea, sugarcane, cotton, hemp, tobacco, canola, earthnu tropical or subtropical
Fruits: longan, cirtrus, lichee, pineapple, shaddock

Local Highlights: Earth Towers of the Hakkas in Fujian, Min Drama; Jasmine Tea, Fuzhou Orange, delicious sea food
Fujian mussel traditional handcraft: Rongcheng 3 Treasures - Fuzhou lacquer ware without cast, umbrella, horn comb.