Legole.Com Discover china. Explore the beauty and wonder of the land, people, and culture of

China

.

Mount Qomolangma (Mt. Everest)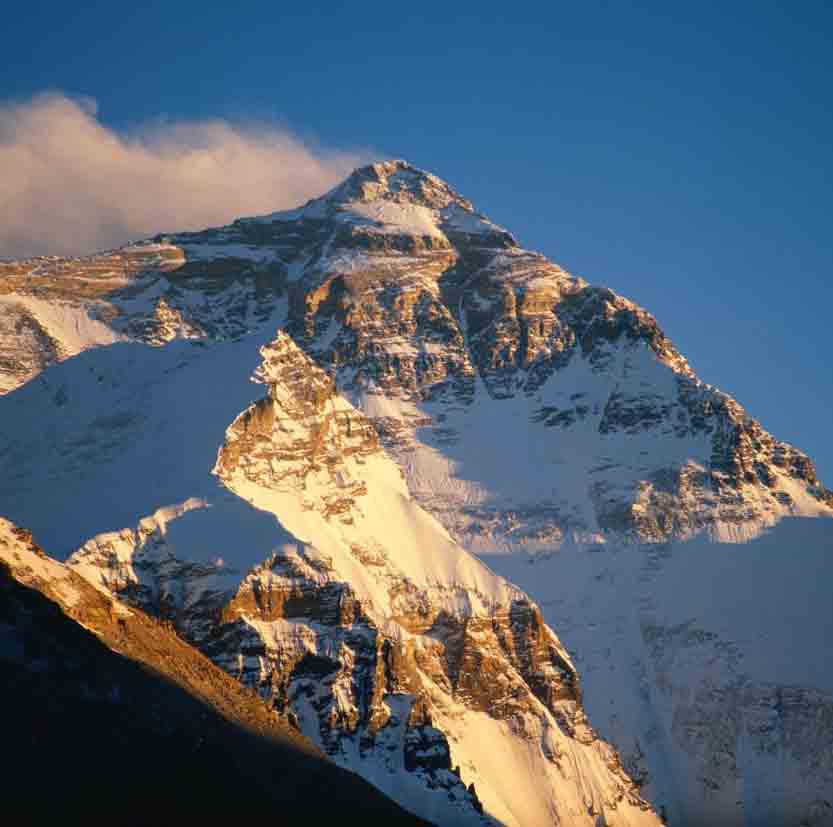 Mount Qomolangma, also known as Mt. Everest, meaning Mother Goddess of the Universe in Tibetan, is the highest peak in the world. Standing at 8848 meters (29028 feet), snow capped throughout the year, she lies at the border between China and Nepal. The North Col of Everest is located in Tinggri (Shegar). Massive glaciers and seracs feature a thrilling splendor. The peak has been a holy climbing attraction for world's mountaineers. In recent years, more and more mountaineers start from the Everest Base Camp trying to conquer the world's highest peak while tourists trek to the foot of the peak to enjoy its beauty.

Starting 30 kilometers (20 miles) south from New Tinggri, one will reach a checkpoint. 11 kilometers (7miles) west of the checkpoint, a new road and an old one turn off south to Everest Base Camp. A 78-kilometer (48-mile) trek leads to Rongbuk Monastery, which is the highest monastery on the earth. Its altitude is 5,100 meters (16728 feet). The monastery was founded in 1899, as a Nyingmapa monastery, it was said that once Padmasambhava, founder of Nyingmapa, proceeded his religious cultivation here. The monastery, having 8 sub-monasteries including a nunnery, was destroyed in the Cultural Revolution, is gradually being restored. It houses Lamas and nuns in the same monastery. Sakyamuni and Padmasambhava are enshrined in the small temple.Pilgrims treks a long way to pay votive offerings or see lamas playing operas during big Buddhist days.

Rongbuk has a hostel having 100 beds. A dinning room and a store, where tourists and mountaineers could cook and beer are also available. 300 meters (980 feet) south of the monastery is the famous Rongbuk Glacier. A distance of 10 kilometers (6 miles) lies between the monastery and Everest Base Camp.

Admission Fee: RMB 65
Bus Route: The most safe way is to hire a car to get there.