Legole.Com Discover china. Explore the beauty and wonder of the land, people, and culture of

China

.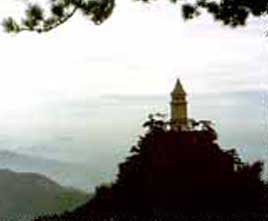 Located 12 km northwest of Jixian County, Mt. Panshan used to be one of the Ten Landscapes of Tianjin. The small mountain has a cluster of 5 peaks, with the highest being Guayuefeng (Peak of Hanging Moon), reaching 864 metres. Although it is not high, Panshan is still a beautiful mountain, with dense foliage, clear waters and rugged rocks.

Admission Fee: ¥ 30
Opening Hours: 09:00 to 16:50
Recommended Time for a Visit: One and a half hours
Bus Route: First take train to Jing Court and then catch the tourist bus there. The Train runs at 07:30 in the morning and 19:00 in the evening.